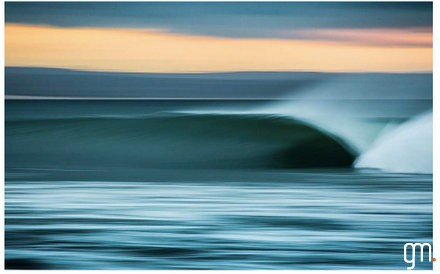 A thought came to me this afternoon while I was reminiscing about the last time I was in Bali surfing. I was trying to figure out a tricky large break and I always choked before dropping in. I could not for the life of me drop in. Fear had me stumped.
That is until I made the decision to enter the big wave – be like Nike and, Just do it.
I was calm (even though I was trembling inside). I played the picture in my mind of how it would feel to ride this wave. I felt an undulation and then got ready. The wave lifted me and I dropped in, emotion full on. I entered the big wave, and then again and again.
I keep this lesson in mind every time I'm stuck, nervous, scared or feel overwhelmed. Sometimes a brief pause, recollection and a bit of reflection is all we need to take the next step. This is an example of living mindfully.
Mindfulness is more than just paying attention. It's doing so with purpose. It's seeing past old perceptions and deciding to discover if they are true or not.
Think of something in your life that you'd like to do, but something is keeping you stuck. Is it fear? Is it procrastination? How about old stories from your past?
If there is something you've been wanting to change, accomplish or create and you've been frozen, feeling frustrated because you've been unable to make it happen?  Give me a call and let's see how we can prepare you for success.