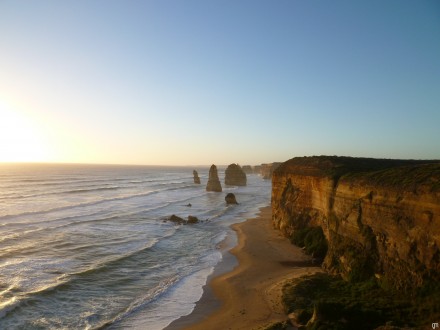 At what time in your recent past have you felt most passionate and alive?
Are you doing what you believe in, or are you settling for what you are doing?
What have you not done that you really want to do? what's holding you back?
Has your greatest fear ever come true?
To redesign, rebuild and restart your life, allowing you to pause, look around and admit to yourself that you have truly "become alive" is an action that varies per person.
What does it mean to truly be Alive? Is it at that exact moment when you open your eyes to a new world? Is it the moment you stop to look around and realize you have achieved all of your goals and dreams? Can we ever -truly- become alive?
The moment for me that triggered the need to depart from my comfortable and safe life, came to me one day on reflection of the life that was so quickly passing me by.
In the past, as I was slowly building the lifestyle that I thought I yearned for with all my heart — running a successful business, visiting Hawaii 3 times a year — I could not shake the feeling of being trapped and looking for a restart button.
Caught in a position of power, entangled in a world that I no longer enjoyed, dissatisfied as a leader over those who did not value our relationship.
As cliche as it may sound, admitting the problem was the first step that helped me restart, react and regenerate my life.
In some cases, waking up to your life and embracing the important things to you is all that is necessary to become alive.
Right now I'm just delighted to be alive and to have had a nice long bath. – Richard Branson
Are you ready to say yes to yourself? Contact me today to discover what it means to restart your life and to finally be|come Alive