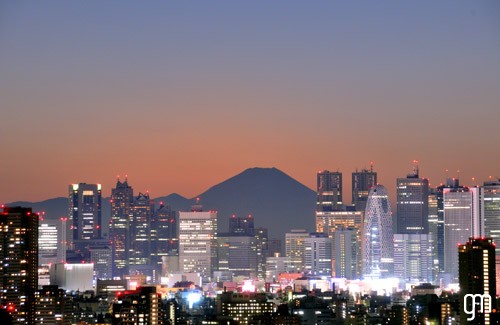 What things do you long to try or do? What have you kept on the backburner for a long time?
For me, I always wanted to live in Tokyo. After some thought and common sense planning I made the plunge. It actually happened quite quickly.
In Tokyo I created a new position for myself. I became an English Coordinator. I did not want to work for a school and I didn't want to be tied down. I also didn't want my business experience to go to waste so I made the effort to find interesting clients who not only wanted to learn English but wanted to do something with it.
I found a small business owner who wanted to open a North American branch. A Travel Editor who needed help writing her articles in English. The Vice President of Banana Republic Japan who wanted to talk to someone about his high stress life and a lawyer for TV Asahi who needed someone to write his English speeches for him.
Although I loved my new found career, it soon became clear to me that the "teaching English" part of my work was incidental, and that the "connection with people" part was my passion! My gift was helping people achieve a specific goal or overcome obstacles. It was my journey following my heart to Tokyo that put me on my path to becoming a certified Executive coach.
What unexpected treasures may come to you by stepping out of the ordinary?
 Contact me today to uncover your unexpected treasure.