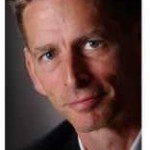 I was first introduced to Gary through a mutual friend. Almost instantly, Gary struck me as a strong, caring individual–sensitive to the needs of others and free of judgement.
Throughout my time with Gary, he was incredibly attentive and present. I could tell that he really heard and cared about the core of my issues. And he was never afraid to gently and persistently remind me of the initial intentions that I had set for myself. It was very easy to put my complete trust in Gary. Our meetings were relaxed, yet focused, centered on finding the answers in life that worked for me.
Gary's peaceful, non-judgmental style helps to create an essential foundation of trust and support. His intuition, natural curiosity and complete compassion are rare gifts that allow for his insights and reflections to be revelatory.
My life has become much richer from knowing Gary. I have no doubt that he will be able to help others as he was able to help me through mindfulness based executive coaching.
-Jesai Jayhmes (Writer, Director, Actor, Teacher)