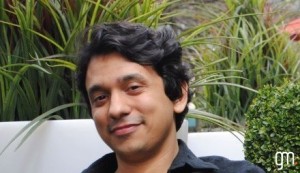 Living life is overwhelming to the best of us. With Gary as your guide, life is an adventure. Gary treats nothing in your life as needless baggage, but works with you and your perspective of the world to bring about the actualization of your dreams and passions.

When I first saw Gary, I was often disappointed with myself and resented my own habits and thought-processes. Gary worked with me to develop tools and mechanisms in my life to help me utilize my own strengths and weaknesses to my advantage. With the slightest touch, Gary made me completely reframe my perspective on myself and my own values, pushing me toward self-appreciation and self-actualization.

Every session I had with Gary left me inspired and passionate towards my own life. His sessions provided me with a high – the high of life, and left me buzzing with energy and excitement for weeks after.

Gary himself has a kind and considerate nature that provides a peaceful yet thought-provoking environment to elicit self-betterment. He is the kind of person that doesn't come around very often – and you can feel this within a minute of talking to him. He's a certified life-changer.
-Vikram Singh, UX Designer & Researcher Lightful.com // Information Architect // Discovery Lead